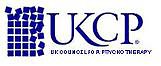 COUNSELLING & PSYCHOTHERAPY
FOR SUPPORT, LIFE CHANGE AND DIFFICULT TIMES
_____________________________________________________________
Jenny Hope-Spencer - UKCP reg.
BUPA, AVIVA, SIMPLY HEALTH and AXA-PPP registered
MARKET WEIGHTON, EAST RIDING OF YORKSHIRE YO43 3RW
CALL: mobile: 07990078177


Meeting a Counsellor for the first time can feel nerve racking even though you want to speak to someone impartial who is a complete stranger, doesn't know your family or friends and who won't make judgments about you.

Counselling and psychotherapy provide an opportunity to talk about emotional dilemmas, support with overcoming challenges at work and in your personal life with loss: the end of a relationship,financial or other unexpected loss.

Many clients imagine their counsellor have a perfect life, but as well as counselling skills, the counsellor's life problems have given them life experience to empathise and understand those who come to them for counselling.

Counsellors and psychotherapists have a variety of skills that can help you resolve internal conflicts so that you can make informed decisions to initiate change, discover who you are and decide what you want and how to get it so that you create a fulfilled and happy life in the future.

I am an experienced counselling psychotherapist, most of which has been spent working in the NHS Primary Care sector in Christchurch and the New Forest. I currently work with employee Assistance Programmes (EAPs) and see private clients at my home in the Christchurch area.

My approach to counselling, psychotherapy and supervision is Integrative, which means I work with different theoretical models of counselling and psychotherapy to help clients move forward with their life.


PLEASE SEE THE 'CONTACT ME' PAGE FOR FEES AND DETAILS ABOUT THE INDIVIDUAL COUNSELLING FREE HALF HOUR CHAT
'Others Will Think I'm Mentally ill If I See A Counsellor or Psychotherapist'

Clients sometimes say they won't tell family and friends about seeing me for counselling or psychotherapy because they will be judged as being 'mentally ill'. Seeing a counsellor or psychotherapist does not mean you are mentally ill. Mental illness includes schizophrenia, personality disorders, psychotic episodes, bi-polar depression and other psychiatric classifications of unhelpful and socially inappropriate behaviour. If you feel you do have a mental health problem, see your doctor and they will assess whether seeing a psychiatrist would be helpful.

SOME MISCONCEPTIONS ABOUT COUNSELLING AND PSYCHOTHERAPY:

The following are true statements made by clients at the beginning of therapy:

How can someone else know what I need to do to change my life?
People will think I'm a nut-case if I see a counsellor!
Counselling is a lot of rubbish!
Counselling is a waste of money!
My family and friends will think I'm mentally ill
I don't want people to know I'm seeing a counsellor
Do you tell anyone else what I tell you?
Counsellors are more dysfunctional than the people they help!
We never had counselling in my young day – we just got on with it - and we survived!
Counsellors should have all the answers and tell me what to do!
It should be

It should be noted that all of the clients who have uttered and muttered these statements changed their self-perception through counselling, once they understood that counselling offers useful tools they can use to help themselves throughout life.

I no longer needed to be the mirror through which clients saw themselves.

ANXIETY & DEPRESSION

Depression, stress and anxiety are on the rise in the UK with 1:4 people taking anti-depressants and this figure is expected to increase over the next few years. Work related stress, bereavement, financial and relationship problems are the most common causes of anxiety and depression that present in the counselling room, all of which benefit from the talking and touch related therapies.

Stress, anxiety and depression involve a loss of well-being, which can develop into somatic and psychosomatic symptoms that create more stress and tension in the body and mind. Very often, in my work as a counsellor and psychotherapist in Primary Care, I would re-refer a client back to the doctor for medication to work alongside counselling. Medication can help numb awareness of stress levels and emotional pain and is preferable to excessive alcohol intake, smoking, or indulging in 'recreational' drugs but medication alone cannot get to the root of the problem why someone reacts to environmental influences the way they do.

Anxiety, depression and stress affect relationships and quality of life. Understanding the reasons why you may feel out of control and unable to cope is more than half-way to taking control and finding your personal power to make changes. Counselling and psychotherapy get to the root of why stress, depression and anxiety develop and offers support in recovery. Very often medication assists recovery in conjunction with counselling and psychotherapy. Your doctor can prescribe medication - just tell him or her that you are in counselling and they will monitor levels of medication in line with your recovery in counselling or psychotherapy.

Do you feel ashamed if you break a leg? Probably not. Do you feel ashamed of asking for help from a counsellor or psychotherapist? Maybe.

Despite 1:4 taking anti-depressants and anti-anxiety medication in the UK, a stigma is still attached to mental health and well-being. Mental health services are in crisis even though it is estimated that need for improved services is the same as for physical health problems. Ignoring the need of those suffering from emotional and mental disturbances and the pain attached - which can be worse than physical pain - leads to increased suicides, homelessness, anti-social behaviour, drug and alcohol addiction and feeling a social outcast.

As a counselling psychotherapist I often have clients who have spent most of their life undiagnosed, even though symptoms of a psychiatric condition were obvious, for example, with bi-polar depression. Stigma and misunderstanding a counsellor's role in mental health-care is common and the following statements were made to me when I worked in the NHS. Private clients, on the whole, understand therapy and so their resistance to the process of therapy is much less.

Changing perception of who you are and what you're capable of increases self-confidence and self-belief. Yes, if a mental health disorder is present you may need medication from a psychiatrist, but then a categorized disorder benefits from counselling and psychotherapy very often with medication.

You don't have to feel alone. Even if you think you may have a more serious mental heath problem, a counsellor or psychotherapist can refer you to your GP for a psychiatric referral and diagnoses.


BUPA REGISTERED
'WHY DO MY RELATIONSHIPS GO WRONG?'


This question poses most client's anxiety about relationships. Not understanding why relationships break down can lead to loneliness, isolation, depression, anxiety, stress related behaviour patterns and mental health problems.


We cannot be alive without being in relationship!


Did you know counselling and psychotherapy can help resolve relationship difficulties and challenges?

Gaining a deeper insight into yourself and others is the route to changing behaviour, feeling happier and developing inner resources to help grow a positive approach to most relationship difficulties.

Counselling and psychotherapy can heal relationships and increase understanding between couples, friends and family. We are all in relationship - with ourselves, others and the environment. If you understand the dynamics of your relationships - how your thoughts and actions influence everyone and everything outside of you then you can change unhelpful patterns of thought of behaviour. When you understand the origin of your thoughts and behaviour that cause disruption in relationships your perception will change, allowing a ripple affect to positively influence all relationships.


Whether you want to understand why you react the way you do in all relationships, or specifically with your partner, counselling and psychotherapy will improve the quality of your relationships, resolve differences and internal conflicts and make allowances for differences between yourself and others.


Couples gain insight and understanding into relationships and life problems through counselling. Learning to adapt to each other's needs is an essential for the relationship - and the individuals involved - to continue to grow independently and together.


Not understanding why you experience relationship problems can leave you feeling that there's something wrong with you.
___________________________________________
COUNSELLING FOR RELATIONSHIP PROBLEMS IN MARKET WEIGHTON & EAST YORKSHIRE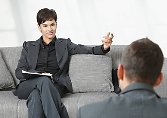 SUPERVISION FOR COUNSELLORS
I am a qualified supervisor of counsellors and psychotherapists with many years experience. My style of working is Integrative (see the 'Contact Me' and 'Qualifications' pages).
HOW TO FIND ME
DIRECTIONS: Enter the village of Market Weighton and search for Foxley Meadows (Taylor Wimpey development) in Hawling Road. Follow the road until you see Ombler Drive. Number 46 is on your left. Please ring the front door bell after parking next to my car on the forecourt and enter the side gate into the garden where I will meet you.
PLEASE NOTE: Until the Spring of 2024 sessions will need to be online. The building site can block the road to the area where I live as construction is on-going throughout the winter.
I use Skype for online sessions, which is a straightforward connection. Although not quite the same as face to face sessions, clients report receiving the same benefit, without the need to travel.